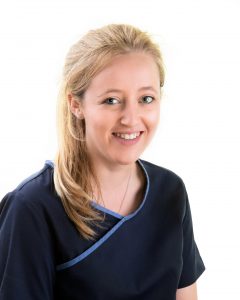 Hannah Ramsay M.Ost (Hons)
Principal Osteopath – Structural and Cranial Osteopathy, Injury Rehabilitation
I set up The Osteopathy and Injury Management Centre as my own practice after 4 years at Stubbington Natural Health and having been the Men's 1st X1 Osteopath at Fareham Hockey Club providing pitch side and rehabilitation support.
​I qualified in 2016 with a first class Master's Degree from the European School of Osteopathy and have a particular interest in paediatric osteopathy as well as working with adults of all ages and abilities to make the very best of their physical condition and ability.
My aim is to provide you with an holistic approach to your specific and individual needs and Abshot Country Club with its gym and pool provides an environment for me to do that. There are Personal Trainers and Yoga and Pilates classes which you could access alongside my treatment to support your on-going well-being should you wish to do so.
In my spare time I love all things water sports, skiing and snowboarding. and I am currently undertaking a Gun Dog Training Course with my puppy Murphy.