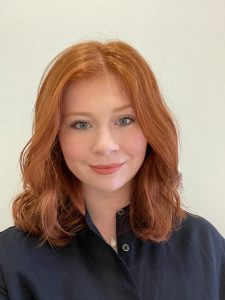 Janine Norris M.Ost PgCert SPOP
Associate Osteopath – Paediatric Specialist
Janine's interest in osteopathy sparked after she received treatment, following a career as a national level gymnast. She graduated from the University College of Osteopathy (formerly the British School of Osteopathy) with a Masters in Osteopathy (M.Ost) in 2017.
After making a diagnosis, she devises a treatment plan, which uses a range of hands-on-techniques including structural and cranial approaches to osteopathy. Janine has experience working with children, sporting injuries, work related postural stress and pre and post natal complaints. She treats patients of of all ages, from new-borns to the elderly, and has completed a post graduate certification in specialist paediatric osteopathic practice.
Janine also has a diploma in nutrition and has specialised in the complications of Diabetes and how this may present in the musculoskeletal system. Janine is able to offer advice on weight management, pre and post-natal nutrition, childhood nutrition and a range of other topics. She is a qualified massage therapist having graduated in 2010.
In her spare time, she enjoys cooking for friends and family, reading and running.